Insect House Cafe Du Monde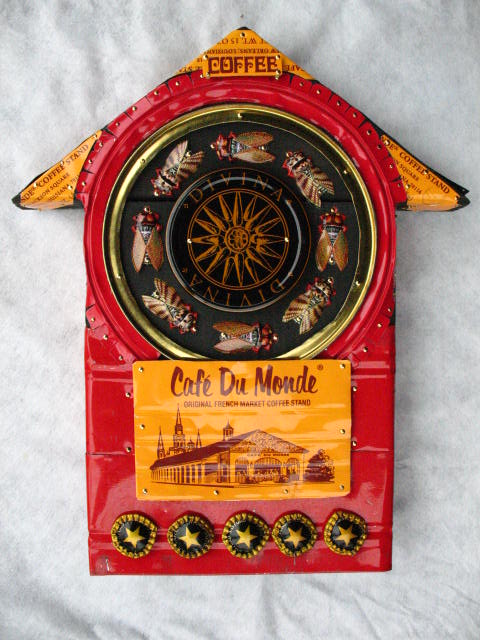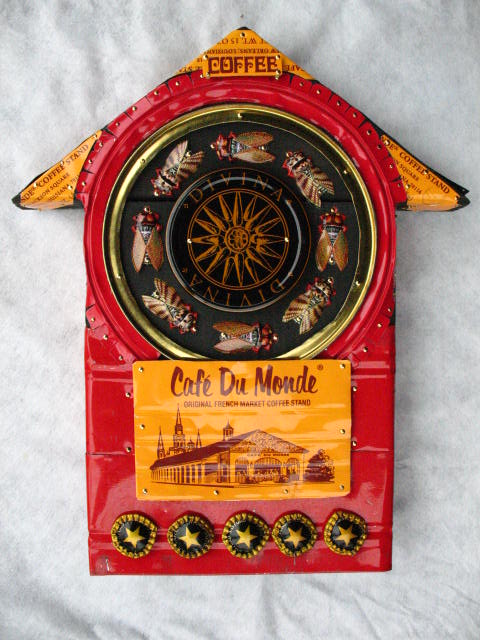 Insect House Cafe Du Monde
Metal collage from recycled tin cans attached to wood base, using small brass coated steel nails.
Do you know some one who loves New Orleans or Coffee with Chicory? Surprise them. Do you get a little buggy after 8 hours of coffee drinking? A Shrine to your addiction!
Size 13"x 11"
Look closely at image, this is the piece you will receive.
All prices are in $US Dollars.